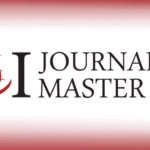 We are pleased to inform you that the "Radzyński Humanities Yearbook" has passed the evaluation process positively and is indexed in the ICI Journals Master List database for 2018.
The Index Copernicus Value (ICV) for 2018 was determined based on verification of information from the evaluation survey and analysis of the 2018 magazine issues: ICV 2018 = 71.25.
This means an increase of 16.83 points. compared to the 2017 assessment.
We invite you to check the evolution of our magazine's evaluation indicators at Index Copernicus International in recent years in the Passport of the Yearbook.